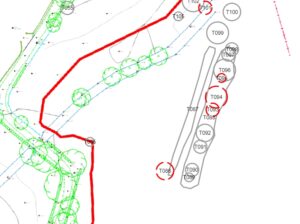 A professional tree survey can help your planning application suceed.
Information tools such as Tree constraints plans show the developable area of your site and how the development can co-exist with mature trees on site.
Arboricultural method statements show how the construction phase can be completed with minimum impact on the retained tree population.